If you're a Honda C-RV owner, you might already need new tires for your car. But not all tires are perfect for The Honda C-RV. So, you need to be careful before choosing new tires. Also, based on environmental specifics, having some extra tires for different weather conditions might be a good idea too.  
In this article, I'll talk about 7 of the best tires for a Honda CRV in detail. So, whether you need some tire replacements or just need some extra speciality tires, give this article a full read. 
7 Best Tires for Honda C-RV
When you buy new tires for your car, you need to judge all aspects of the tires before making a decision. There are many tires available for the Honda CRV in the market. So, if you go through them individually, it will take a lot of time. 
That's why today I'll talk about 7 of the best Honda CRV tires so that the decision becomes easier for you.
If you're looking for all-season tires for your Honda CRV, Michelin Premier LTX is the one. Michelin is one of the best tire manufacturers and Michelin Premier LTX is one of their best tires. These tires are also built with evergrip safety technology. So there is a new tread when the initial tire tread wears down. It ensures better grip and a comfortable ride.
Michelin tires are known for their durability and long-lasting abilities. So, if you put them in, you don't have to worry about a long time.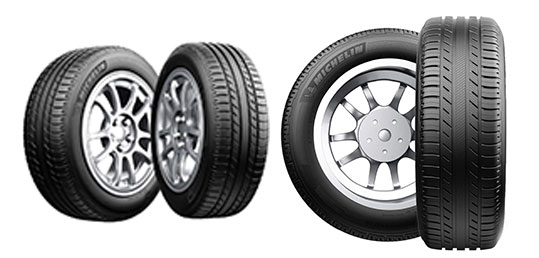 Pros :
Perfect for wet and dry conditions.

Provide better mileage.

Long-term warranties and guarantees.

Tread compounds are better for all-round grip.

They are great for snowy conditions.
Cons :
Though they are built for 60000 miles, sometimes they can wear down.

Lifespan is less than others.
It is also another all-season tire. They are utility tires built for long wear, heavy-duty use. These tires also increase fuel efficiency. They have asymmetrical tread patterns which provide a comfortable ride. The tire structure is made of steel belts. 
So, they provide better support. They are also great for wet conditions. Even their winter performance is up to the mark. Their life span is around 40,000 miles.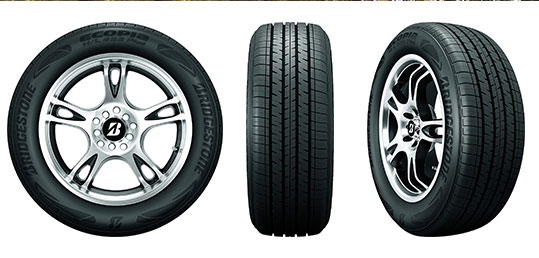 Pros :
Built for heavy-duty use.

Great warranty and guarantee support.

Excellent customer service.

The manufacturing process is eco-friendly.
Cons :
The lifespan is lesser than other tires.

The right can be quite shaky when you are going through a bumpy area.

They are not great for heavy snow.
This is another great tire from Michelin. It is one of their best-selling tires. They provide ultra-high performance. So, it has remarkable traction control and braking. Even cornering becomes easier with this tire. But it is mainly built as a light-duty summer tire. It ensures a comfortable and sporty driving experience in almost all conditions.
Another thing about this tire is it's very reliable. Even various luxury cars use this tire regularly. So, it is perfect for Honda CRV. It has an asymmetric tread on the tire surface for better traction control.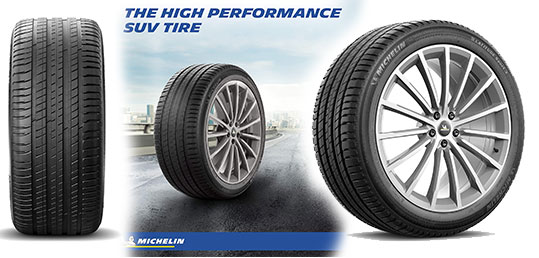 Pros :
The circumferential groups are wide. 

Provides great warranties and guarantees.

 Drive performance is one of the best.

Best materials are used to build this tire.

Replacement offers exist.
Cons :
As it is a summer tire, the wait condition performance is not as great.

It is still somewhat good for light snow. However, the performance is very bad when the snow is heavy.

The warranty is only for 20000 miles.
The best part about this tire is it is built for heavy-duty use. It provides the best performance under heavy loads. The handling is also great. It's an all-season tire that guarantees performance in all conditions. The cornering is also exceptional. There are also tread wear indicators. These help you to understand when you should change your tires. 
It also has wider circumferential grooves. So, it gives a great performance in wet conditions. It is another great feature called 3D multi-wave and interlocking sipes. This ensures a great grip under rain and snowy conditions. The lifespan is around 75000 miles.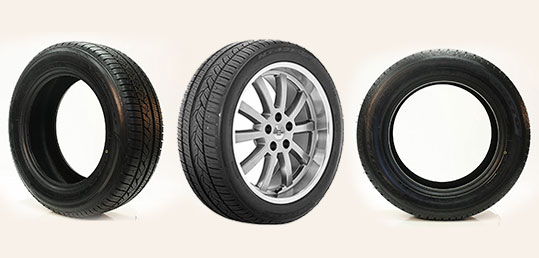 Pros :
Great for all conditions.

Asymmetric tread design.

Various performance indicators present, you can know about the condition of the tire.

Great lifespan.

It has rubber shoulder inserts. So, it provides a comfortable driving experience.
Cons :
The prices are higher.

Might not provide proper grip in heavy snow conditions.

Sometimes you can experience rapid tread wear, which can decrease the lifespan significantly.
It is one of the best winter tires for Honda CRV available in the market. It is a great feature called Nanopro tech multicell compound. This provides grey better fiction in slippery surfaces. Also, this helps the tire to remain in great shape even in freezing conditions. Also, directional tread designs are another useful feature. This increases the handling capability on snowy surfaces.
If you live in a heavy snow area, this tire is a must for Honda CRV. Also comes in various sizes. Also, the cornering and handling are also perfect for winter conditions.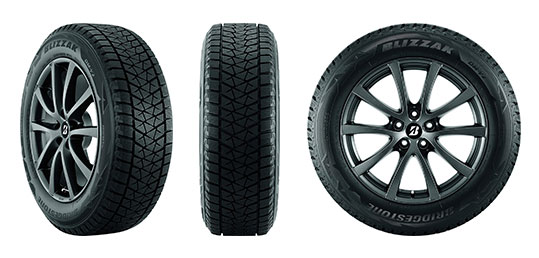 Pros :
NanoPro technology helps to increase traction control.

3D zigzag groove sipes also ensure that the water is not stuck on the surface. It also pushes the water away from the tire. So, the handling is better.

High performance in winter conditions.

Directional tread design provides better handling and cornering speed.
Cons :
The lifespan of the treads is not as high as others. 

There is no warranty on tread wear.

Not good for summer conditions.
It's a great tire that is really perfect for all conditions from Pirelli. It is also very durable and long-lasting. The structure is also very strong. 
So, the lifespan is more than others. In addition, the tread grooves are curved, so the grip increases significantly.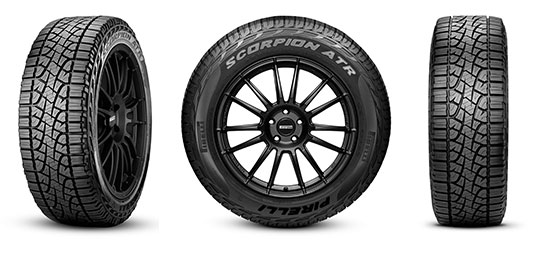 Pros :
Provide better stability on the road.

The warranty is up to 50,000 miles.

Wider tread grooves for better traction.
Cons :
The tread wears down quickly.

The on-road sound can be irritating.
Michelin Defender is very reliable and made for all-season. It has outstanding grip and tire tread for heavy use. It saves the tire from wearing down which increases its life span. These tires have a lifespan of about 50000-70000 miles.
It has one of the best traction in the industry. Whether your roads are dry or wet, you can always be sure that the Michelin Defender LTX is going to provide you the smoothest ride possible. These are without a doubt the best all weather tires for Honda CRV. 
Pros :
Great traction control.

Longer lifespan.

Wider surface area
Cons :
The ride noise is higher.

The ride can be quite bumpy at times.
Conclusion
The Honda CRV is one of the most popular cars here in the USA. So, whether we're talking about tires or any other accessories, there is no shortage of options for this vehicle. More choices can be great. But it also makes it difficult to pinpoint which would be best for you.
Here in this article, I talked about 7 of the best tires for a Honda CRV and what made them earn that title. So, now you should be informed enough to make the right decision. Thanks for stopping by.